Prepared Development
Prepared Development has organized its various skills and expertise in seven business units: Web Design, Web Development, Web Scraping, SEO Marketing, Social Media, Premium Hosting & Graphic Design. These units work together or independe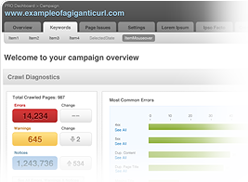 ntly to fulfill any IT requirements of our customers. We appreciate the uniqueness and individuality of your requirements and understand that management of information is the most critical factor in insuring our lead and competitiveness. Our core strength is our vast experience and expertise in planning, designing, implementing and supporting end-to-end integrated IT and data communication solutions for wide spectrum of customers.
Why Prepared Development ?
Our professional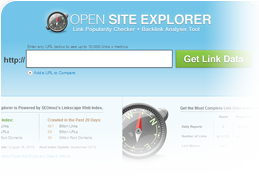 s shows higher level of excellence to provide professional and cost-effective designs, development, deployment and support in different IT enabled solutions. Our professional staff is committed to effective customer interaction ensuring the highest level of trust and reliability in their efforts to satisfy. We have certified professional of every vendor and technology with us.
 The factor that sets apart Prepared Development from other leading IT solution houses is its never changing commitment to quality. Compromise on quality is not a part of the game at Prepared Development. Apart from meeting the client's requirement we check the product / project for software engineering standards.
Our strategy is simple: To keep the customer involved in every phase of the project and so far this strategy has been working to our advantage. Keeping customer aware of the project development keeps our cost of changes in the end to a minimum and keeps the customer happy as well.
We price everything according to potential man-hours that a project could require. Project managers provide man-hours estimate and price of the project is fixed as per man-hours estimate.
Every employee at Prepared Development has had vast experience and exposure of the software / Internet industry. Average experience in our company is no less than 5 years. Trainings of new industry standards are conducted regularly to keep every at Prepared Development abreast of the constantly evolving technological world.
Our mode of communication is online as well as offline. However the most effective communication takes place online through emails, instant messaging and voice chats. We provide MSN, Yahoo and AOL addresses of our designers and developers to our clients once the project starts rolling so as to avoid hierarchical discrepancies. Direct communication is encouraged and practiced.
Our professionals work according to customer's required working hours, hence we provide our customers with the liberty to catch us online or drop a line anytime they want. Our staff stays online most of the time or if not available you can also ask them to come online at the time most suitable to you.
Our focus on building long-term relationships spells our formula for success. We know the modus operandi could turn a customer into a long-term client.
Every aspect of client communication and other records / documents are kept confidential and unauthorized personnel are denied access to it. We have strong business and social ethics and try our best to make sure that customer is given no reason to complain.
Your Business – Our Effort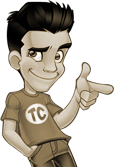 Umer Farooq Mughal
Co-Founder/ Chief Executive Officer
Umer is passionate about web and he is professional in this field with more than 10 year experience. He has developed his programming and problem solving skills using many different technologies . He has worked on wide variety of business applications. Last one year he is working on iOS development. It has been great experience.Now he is passionate for mobile development.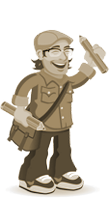 Jamil Ahmed
Co-Founder/ Creative Director
An extraordinary talented specialist whose brain is equally works in left as well as right direction. He is a creative and imaginative at the same time. The mix of talents include conceptualization, art direction, graphic designing, creative writing, blogging, project management, e-gaming and many more. Jamil apply the insights gained as a Creative Director, Illustrator, internet pioneer and entrepreneur to every coordinated interactive campaign combining website design, social media and viral marketing. Each is designed to give clients a distinctive online presence that results in increased traffic and sales. Having Command on online branding, website design & development, social media promotion, search engine optimization, community building. You can observe him from a safe distance on Twitter @jamilahmed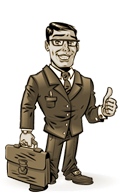 Tahir Farooq
Social Media Manager
Working as a Social Media Manager and responsible for all social media campaigns and promotions.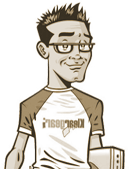 Zahir Ahmed
Research Coordinator
Responsible of all research activities,fact & figures with detailed analysis. Expert with numbers and data.